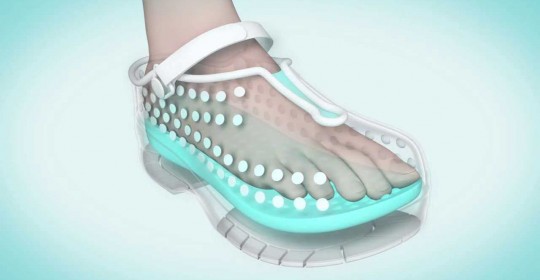 Have you ever wondered about the root cause of some of the diseases those are captivating your health? Yes, it the metabolic disorder! Often we find it difficult to bare joint pain or any other kind of pain that causes us to lose control mentally and emotionally.
It is important to note that proper blood circulation is one of the curing ways to reduce such inflammation and pain in various body parts. To treat this concern and reach up to the expectation of the modern work culture a new invention was a must. Medic shoes are gaining immense popularity amongst people with its quickest way to heal aches and pains.
To provide a clearer picture about the medic shoes here are 4 surprising facts about them that make them an awesome pair to take home.
1) Limits Excessive Motion of Joints
Medic shoes help in controlling the excessive motion of some joints in the body. This way you can reduce the frequency of inflammation and even control pain. It will help to have better control over the foot and its functions.
2) Reduces Burning Sensation
When you experience uncontrollable pain in muscles and joint, it often produces a burning sensation on the affected area. It increases with time and breaks you completely. With the help of medic shoes, you can reduce the shock and the vertical pressure that builds up at the joints. They enhance the blood circulation in a non-pharmaceutical way. These few minutes spent with the shoes helps you to see the result immediately.
3) Reflexology Principle
With the passage of time, the diabetics develop foot problems making it difficult to adjust to. A reflexology principle is a way to connect to the nervous system and build relationship regarding any change that you make to the body and make it understand. It is a sort of pressure put on hands, feet and legs that calm the senses and acts as a massager for these variants. It makes your body adjust to sensation, tension and treat it without letting it affect you.
[su_box title="Recommended Post"]Medic Shoes: How They Make Pains Walk Off From Your Life[/su_box]
In a similar way with the medic shoes the machine attached at the sole works on the above principle and tries to calm the nervous system. It adjusts the connection between pain and brain. This strategy works well to provide instant relive and treat the affected area effectively.
4) Natural and Safe
As one of the best creation as of now medic shoes are perfectly natural and safe. You can easily wear them and lie flat on the bed for only 30 minutes to experience the difference.
Forget about depending on medicines and injection those go waste and do no good. Try medic shoes which are the easiest way to cure pans caused to due to diabetes or other illness.
Now do not let diabetes come between you and your enjoyment to stay active.
Image Credit:  https://www.youtube.com/watch?v=fpTLuy-AkSA
Leave a reply →