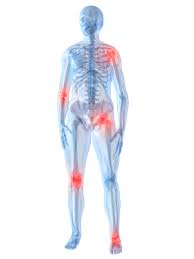 Prolonged positioning away from the ideal posture will affect neural and other soft tissues in body. Abnormal postures and positions may result in chronic nerve compression or may shorten muscles. LifeCare is a special, therapeutic life advice center, which will help you relieve these symptoms easily…
 Eat to Relive Pain: Fill your plate with foods rich in omega-3 fatty acids, pain-fighting foods like gooseberries,dates,lemon,kiwi,mangoes,oranges,pomegranates, and vitamins C, K, and D.
 Move to improve joint pain: Exercise triggers the production of lubricating synovial fluid and feel-good brain chemicals, and improves joint pain, function, and range of motion. Ask your doctor about exercises that help.
Watch your weight: Every excess Kilogram you shed takes few kilograms of pressure off your knees, and can help reduce pain.
Leave a reply →