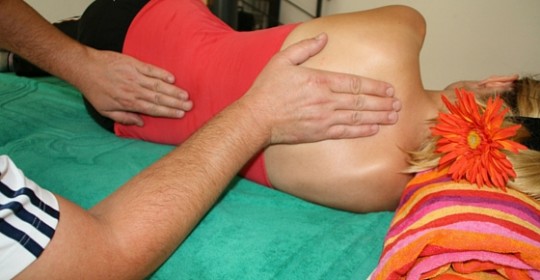 Physiotherapy might not be a new term for all, but its growing advancement is surely making it popular each day.
In spite of technology and machines making our life easy and simple, we still tend to experience unwanted injuries those affect our muscles in every way.
In such cases, with tight work patterns and demands, it becomes difficult to treat the injury and invest a lot of time on rest to heal it.
Due to this, most people often start with their regular routine without the injury being recovered. You might be thinking it's a bold attempt, but sorry to say you are making the injury worse. In return, it becomes a permanent pain for the rest of your life.
For such cases physiotherapy has become the savior. The therapy does not only treat fresh injuries or after effects of the injury. Instead, it even helps to overcome some acute pains those you have ignored and accepted as a part of your life.
Ok, now the question arises why choose physiotherapy?
Our body has become a pool of medicines and chemicals those we feed on every day. The slightest pain in the muscle to fractures and other injuries on the body those take place. We are dependent on medicines. This does not treat the injury instead, it subsides it temporarily.
For those who really want to get rid of these injuries permanently and skip depending on the medication, physiotherapy is the right choice.
The professional massage by the doctors touching the correct acute points, they know how to heal your body.
[su_box title="Must Read"]Cold Laser Therapy A painless Way To Cure Pains And Aches Know How[/su_box]
Constant pains can be the biggest cause of the psychological and emotional disturbance. One needs to treat it as soon as possible. It is a way to work on the affected area of the muscles those causes pain. The team that works as a physical therapy makes you carry out aerobic training with muscle strengthening exercises along with stretching and pain relieving ones.
According to the current survey, more than 1 million people across nations have acute pains each year. Some have permanent and some have temporary. The cause can be any diabetes, trauma, injury etc.
Physiotherapy is a complete learning and training to treat the ill effect or hurt in the body and regain your activeness.
The therapists are trained with years of practice and experience. Ensure that you visit a clinic that has a well-trained staff and effective results with their previous clients.
[su_box title="Recommended Post"]What Makes Me Choose Ionic Detox Foot Bath To Cleanse My Body[/su_box]
There are some clinics those are completely aiming to provide effectively and natural treatment to their clients for better result and life.
They use natural ingredients for the therapy those are chemical free and even provide promising results.
Forget the worries from your life and go for physiotherapy for chronic pains to make your life easy and more productive.
Happiness is when you set your body free of pains and aches.
This weekend take out time to attend pains those you have been ignoring all this while.
Leave a reply →